My homemade vanilla wafers are perfect for enjoying on their own or in banana pudding, can be made in less than 30 minutes with basic ingredients (and there's no chilling required)! Recipe includes a how-to video!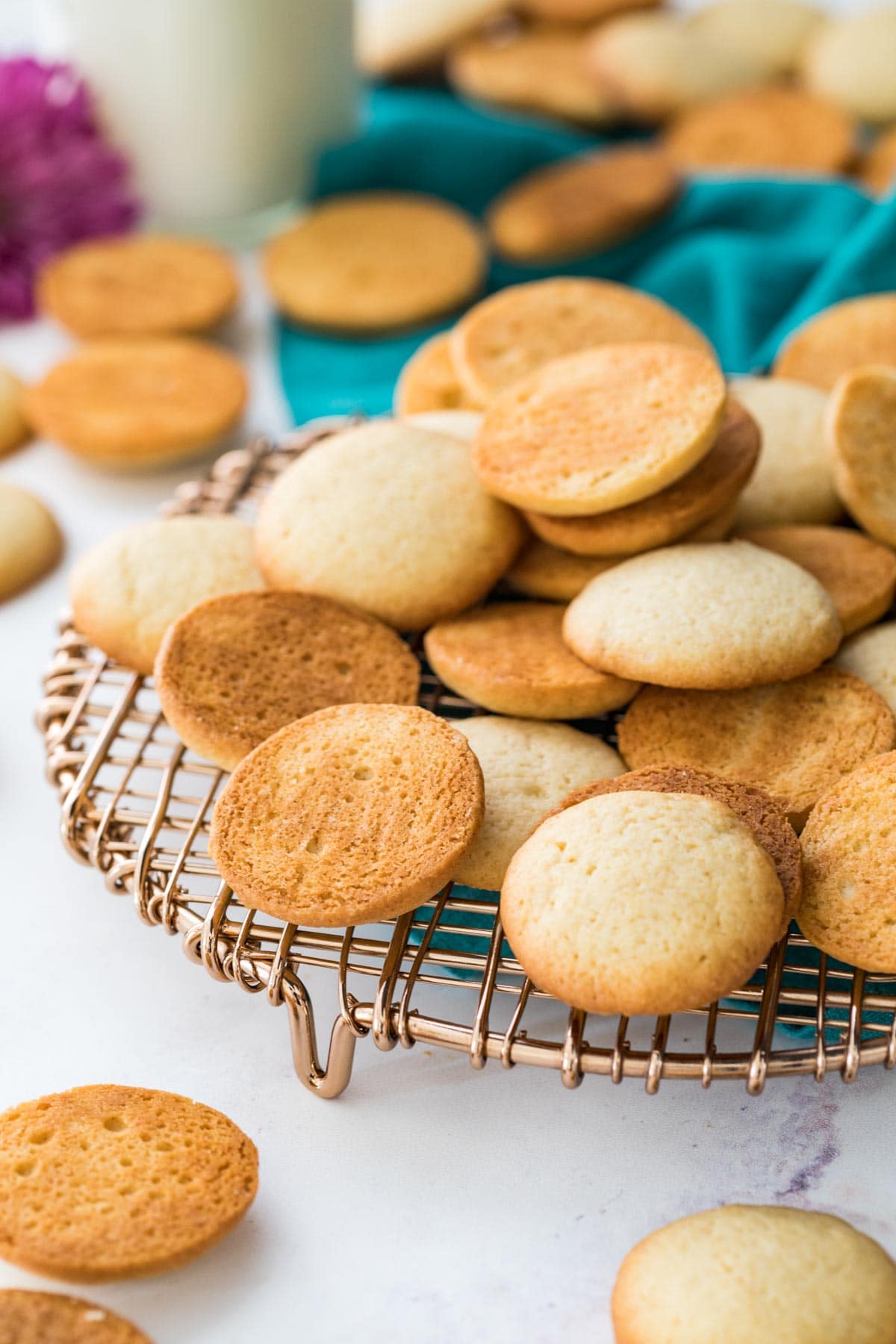 Oh the humble, unassuming vanilla wafer. Such a simple little cookie, perfect for snacking on its own or smothered in vanilla pudding and bananas (they also make a great banana cream pie crust).
If you follow me on Instagram, you got a sneak peek at these cookies a while ago, and you know that despite their overall simplicity, developing a good recipe for them was actually pretty complicated.
The post Vanilla Wafers Recipe appeared first on Sugar Spun Run.