Extra marshmallows, premium butter, a splash of vanilla extract, and plenty of (optional!) sprinkles.  That's how I like my Rice Krispie Treats, and I think you're going to love this gourmet twist on this classic treat, too!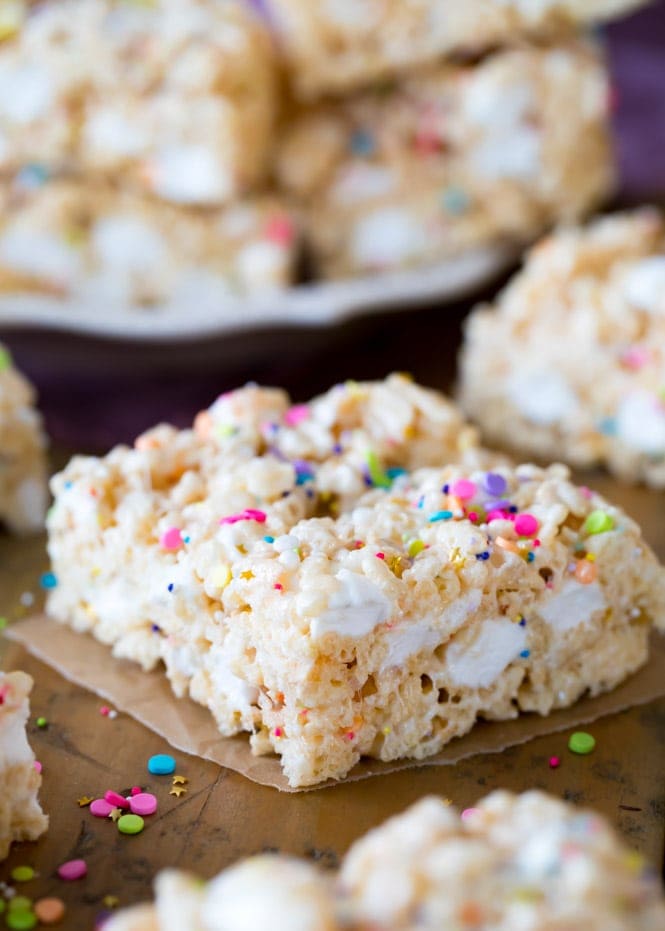 I love a good classic recipe, but even more than that I love a new twist on a classic. These Rice Krispie Treats are a classic, re-done.
The post The Best Rice Krispie Treats Recipe appeared first on Sugar Spun Run.