This is comfort food in its truest form. My BEST lasagna recipe is hearty & thick, made with a rich, homemade meat sauce and a creamy ricotta-based filling (with a special, secret ingredient snuck in there as well). Recipe includes a how-to video!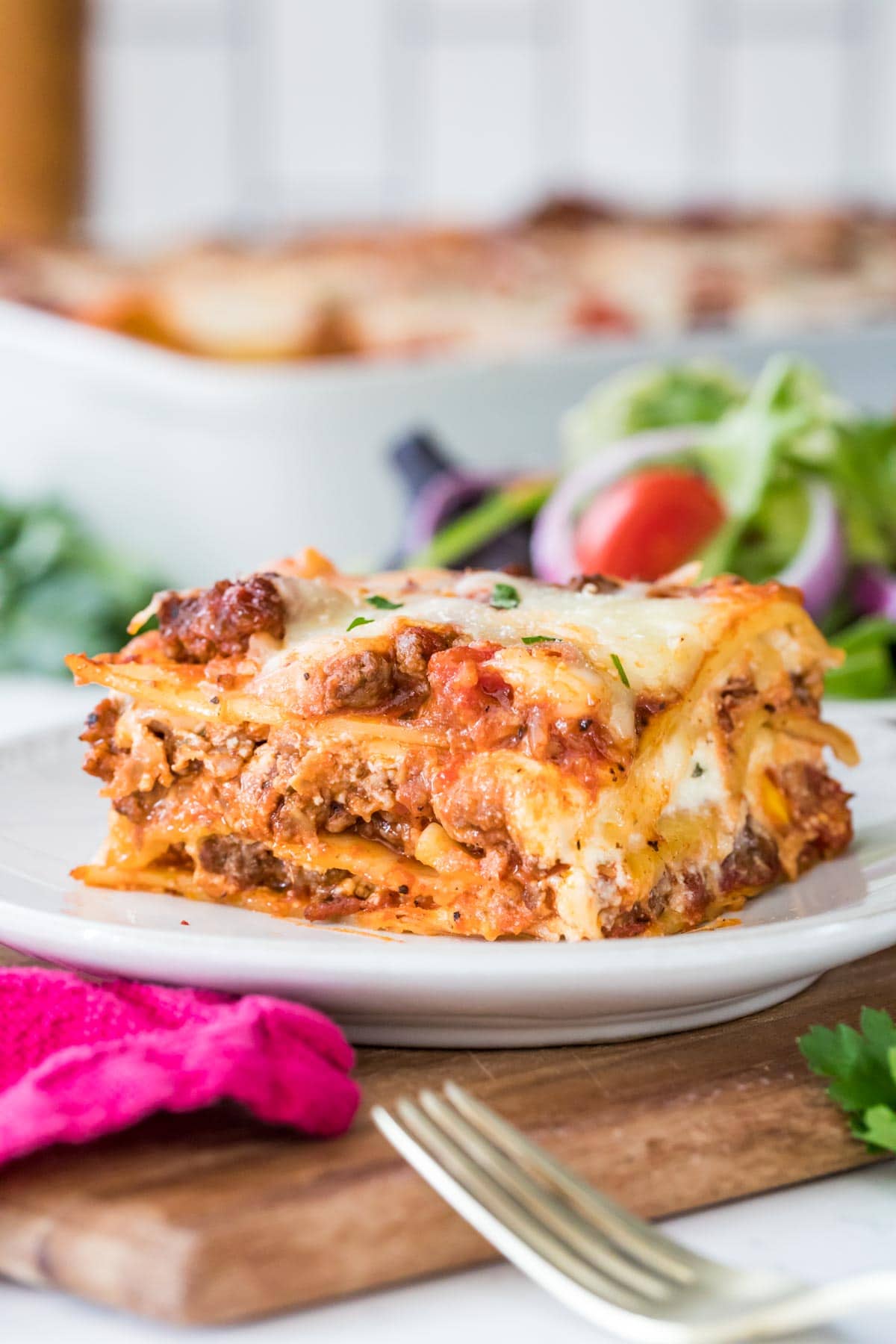 Sneaking in one of my favorite comfort food dishes before Spring rolls around and cozy dishes like this one start to fall out of favor (though I'll be making this for my family all year round). This is truly the BEST lasagna recipe, you're going to love its thick, meaty, layers with the creamiest filling ever, the most flavorful sauce of your life, and its hot, bubbly cheese topping.
The post The Best Lasagna Recipe appeared first on Sugar Spun Run.