Congratulations, you've found the actual BEST Chili Recipe! It's won dozens of cook-offs and is about to knock your socks off. Made with bacon (and the option to omit bacon if needed) and ground beef and simmered on the stove for just 30 minutes, this is my family's go-to cool weather comfort food.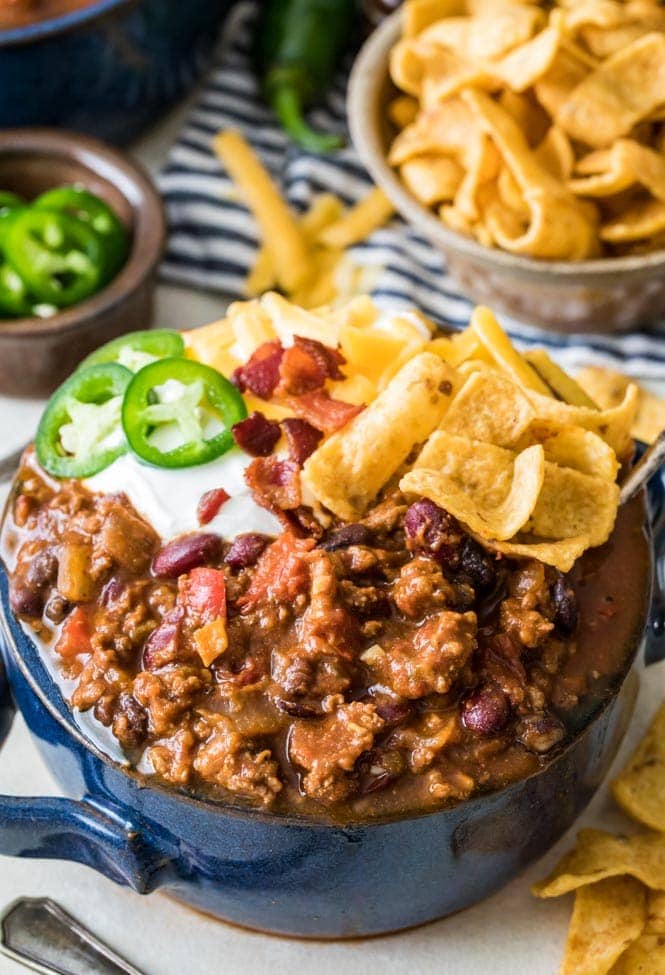 Something savory/cozy for you today because believe it or not Fall is here, which means cold weather and hearty comfort foods like baked ziti, my favorite meatball recipe, and this best chili recipe!
The post The Best Chili Recipe appeared first on Sugar Spun Run.