My Sticky Buns recipe is one you'll want to bookmark and save, because everyone is going to be asking you for the recipe. I'm walk you step-by-step through the process (you can make it with or without a mixer), and include a video and instructions for making in advance.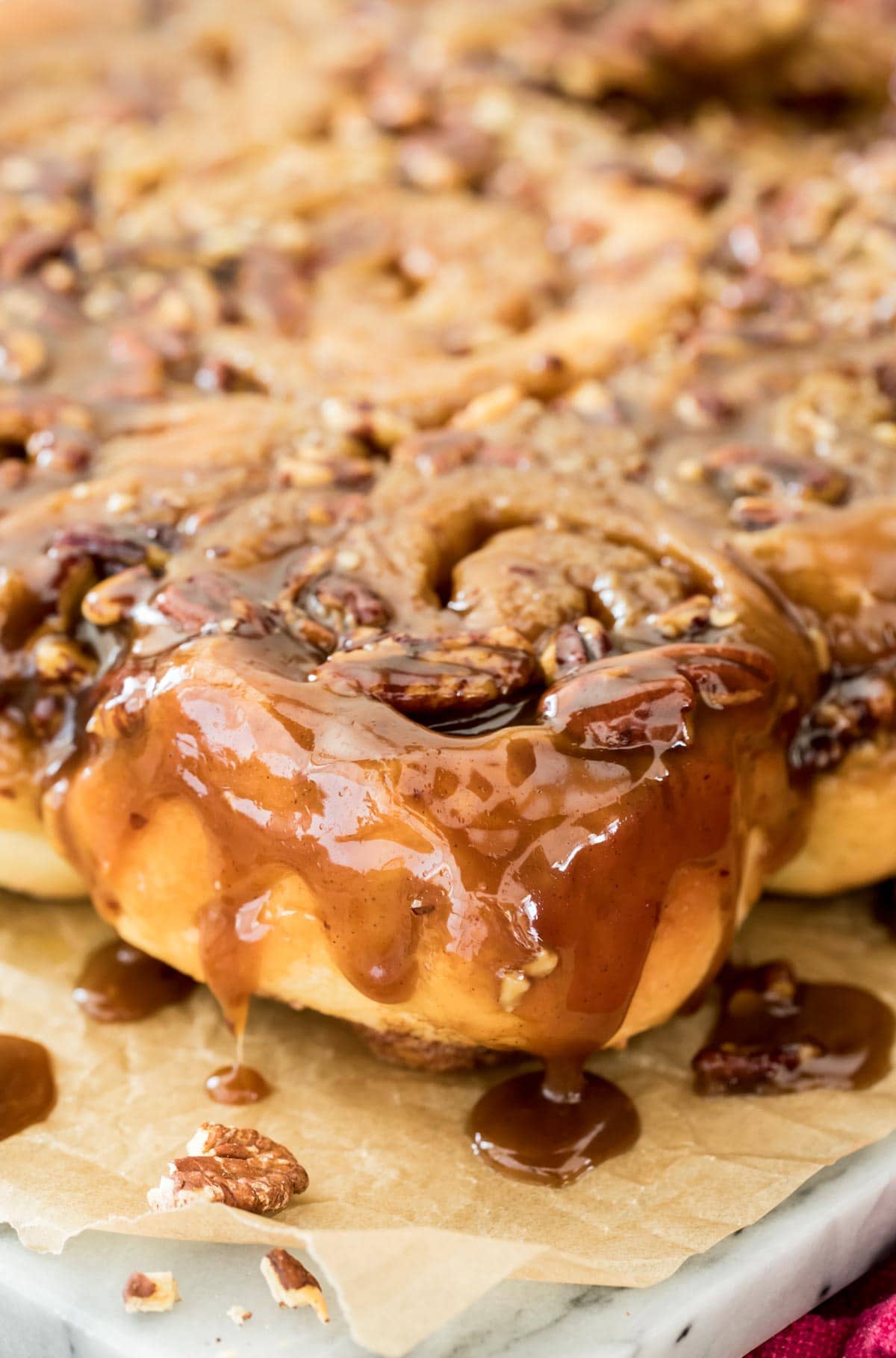 It's not pumpkin or apple flavored, but I can't think of a better, cozier, more comforting treat for a chilly Fall morning than an ooey, gooey, soft and gloriously sticky sticky bun!
The post Sticky Buns appeared first on Sugar Spun Run.