The most beautiful bread you'll ever make, this Star Bread might look intimidating but the technique is actually quite straightforward. I'll walk you through every step with a detailed recipe, lots of pictures, and a how-to video!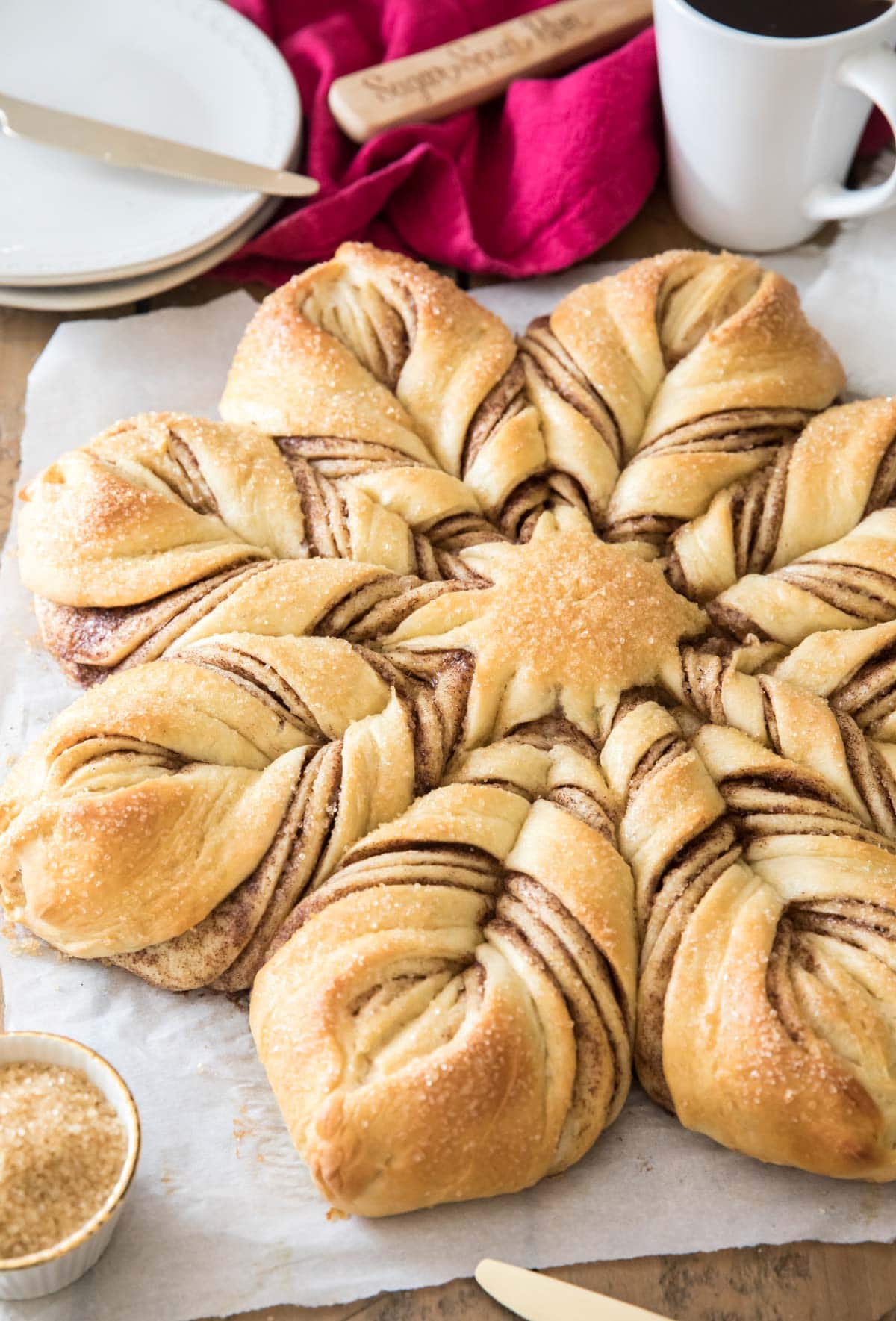 While star bread is beautiful and perfect when served any time of the year, I almost feel like it was created especially for Christmas morning. It has a beautiful and intricate design, sometimes sprinkled with coarse sugar (my preference) and sometimes dusted with a snowy sprinkle of powdered sugar.
The post Star Bread appeared first on Sugar Spun Run.