You can make a tray of these Snickerdoodle Scones in just 30 minutes! This super simple recipe uses only nine ingredients and a food processor to transform the beloved cookies into tender, flaky scones.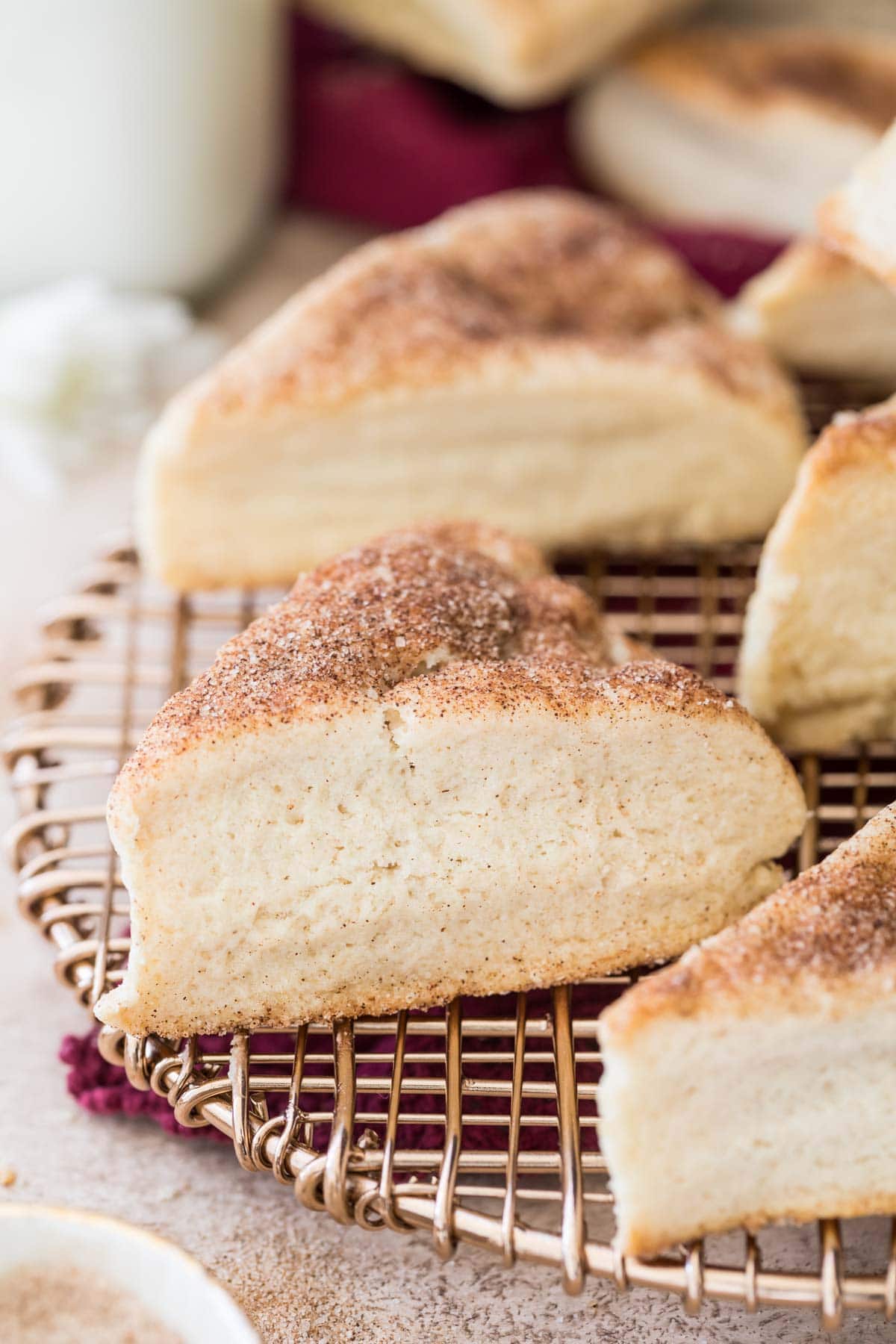 A mashup you may not have asked for but definitely needed, these snickerdoodle scones are going to make all of your cinnamon sugar dreams come true. Sweet, cinnamon-spicy, and perfectly tangy–they've got all the flavors of the cookie combined with the tender flakiness of a scone. Pure heaven, if you ask me.
The post Snickerdoodle Scones appeared first on Sugar Spun Run.