These simple Russian Tea Cakes are an old-fashioned classic. This recipe has been around for ages and goes by many different names (like Snowballs), but whatever you call them they're easy to make with just 7 basic ingredients. No chilling needed! While I don't think you'll have any trouble with this recipe, I do include a how-to video in the recipe card!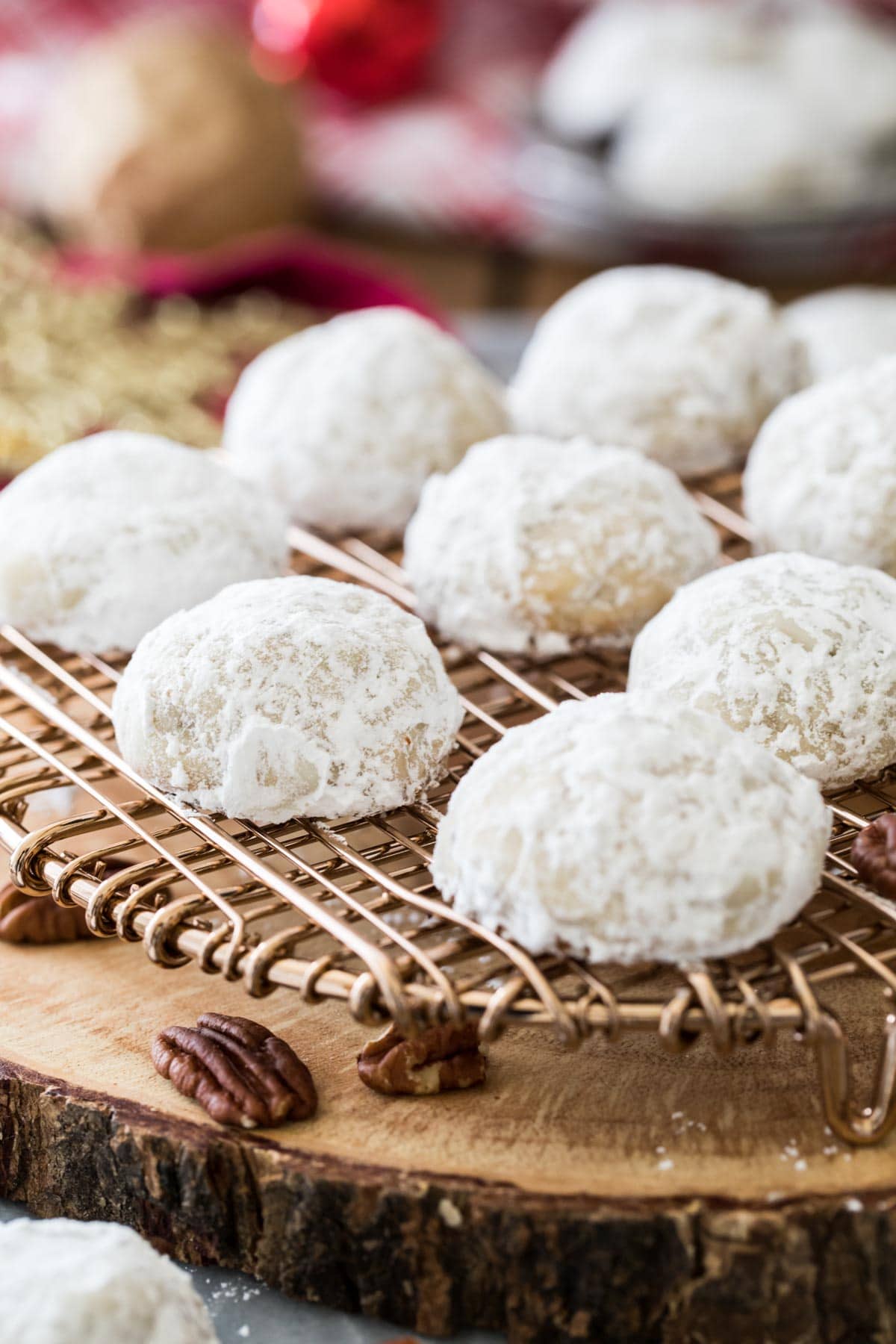 Russian tea cakes, Mexican wedding cookies, snowball cookies, pecan balls… these nutty, melt-in-your mouth cookies go by a number of different names and I'm sure you've tried them at one point under one moniker or another.
The post Russian Tea Cakes appeared first on Sugar Spun Run.