Simple, rustic, and a little unexpected, my Peach Cake recipe features one of summer's best fruits surrounded by a yeasty crust. The fresh flavor of the peaches contrasts beautifully with the sweet dough, and it all comes together with a delicate vanilla glaze.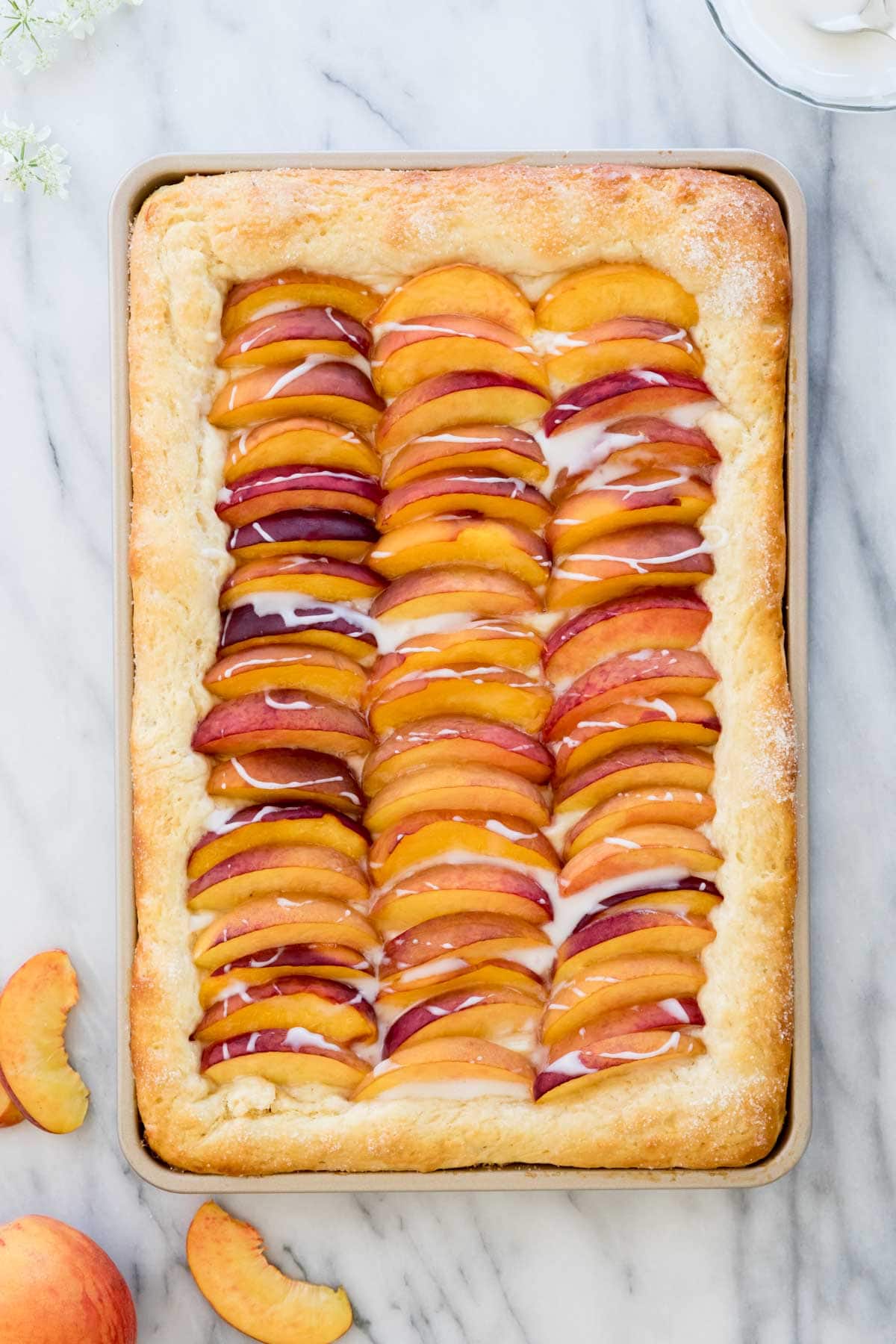 Often known as "Maryland Peach Cake" or "Baltimore Peach Cake", this dessert is based on an ancient recipe from my grandmother. Legend has it that the original German version was made with onions, but don't worry, we're only using bright and juicy peaches today.
The post Peach Cake appeared first on Sugar Spun Run.