Learn how to make these simple but oh-so-good Honey Cookies! With their sugared tops, slightly crisp edges and super soft, honey-sweetened interiors, these are absolutely irresistible! Recipe includes a how-to video!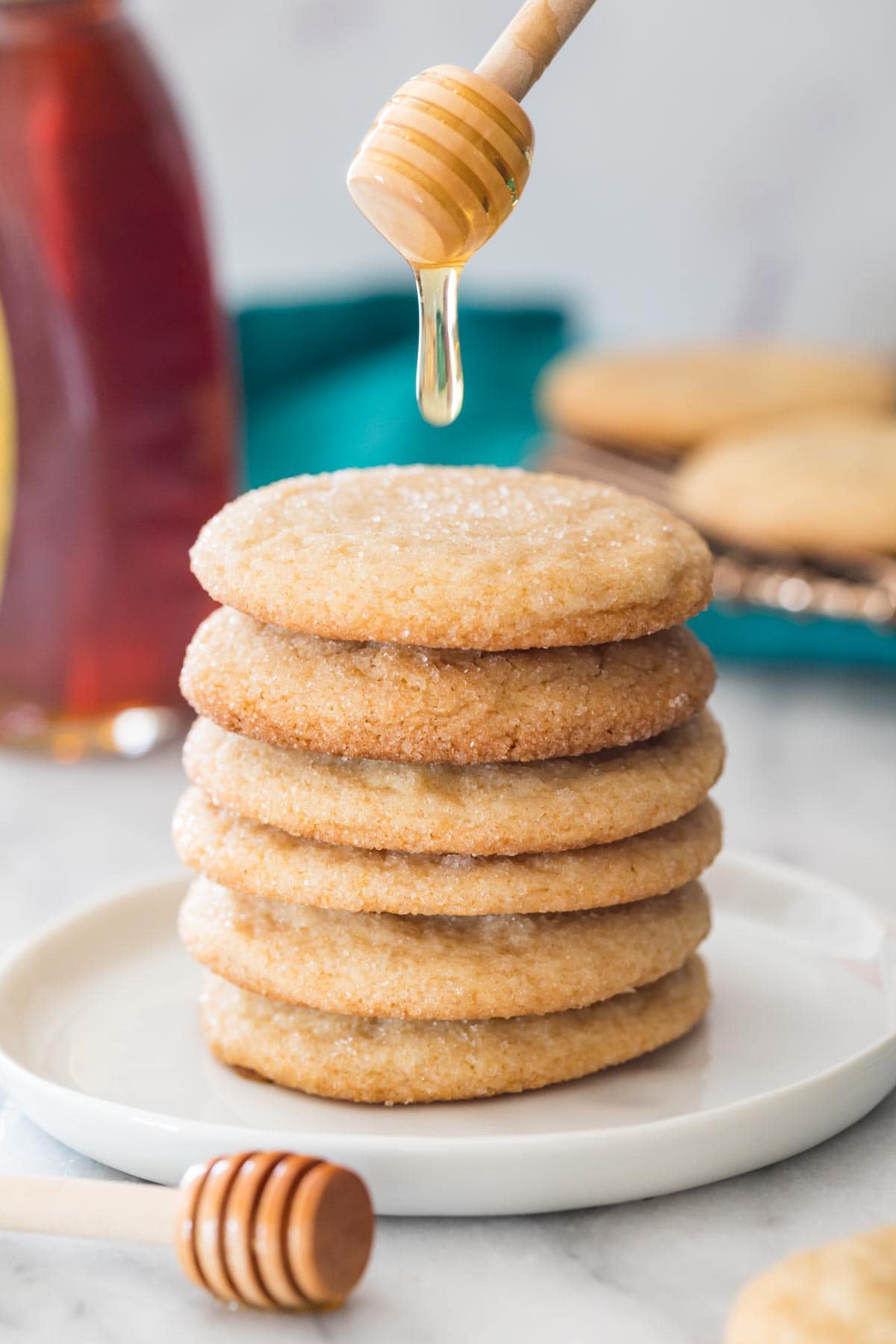 These honey cookies are one of the sweetest and simplest treats of summer! While I'd hoped we would have harvested at least some honey from Zach's bees this year, beekeeping is a little tricky and my husband's a novice beekeeper, so maybe next year the bees will stick around and I'll be making these honey cookies with our own honey.
The post Honey Cookies appeared first on Sugar Spun Run.