Crispy, cheesy, and oh so savory, these Mozzarella Sticks have a habit of disappearing quickly. Make a batch to keep in the freezer, or enjoy right away. Here's my take on how to make mozzarella sticks–including options for baking and air frying!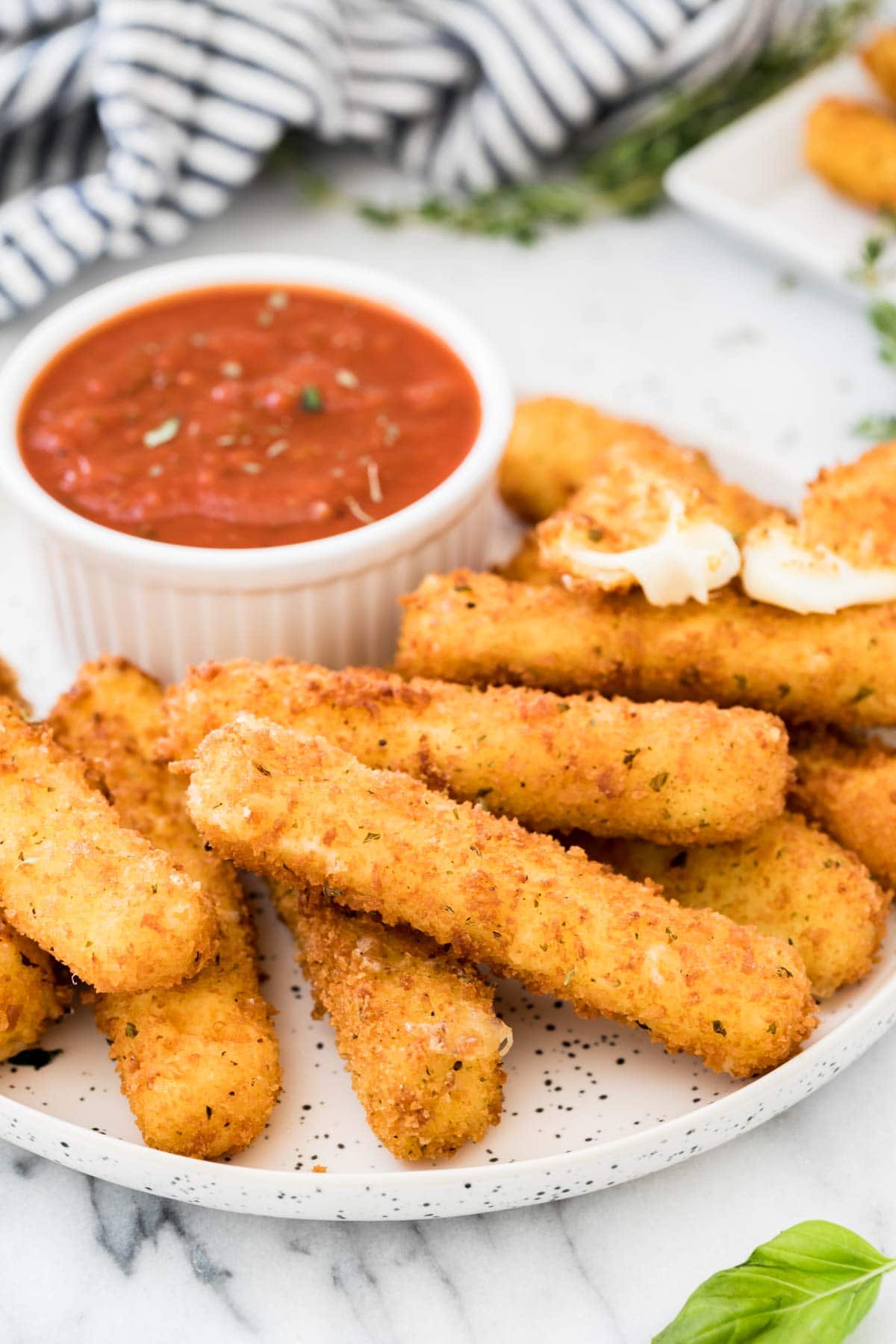 Your favorite restaurant appetizer is about to become your go-to guilty snack. No more grabbing a frozen bag from grocery store; we're making homemade mozzarella sticks that are browned to perfection and filled with warm, stretchy cheese.
The post Homemade Mozzarella Sticks appeared first on Sugar Spun Run.