Gougères are a simple and savory way to enjoy choux pastry! Made with an easy pâte à choux base and loaded with shredded gruyere (or your favorite cheese!), these French cheese puffs are a great light & airy two-bite-sized addition to any meal. Recipe includes a how-to video!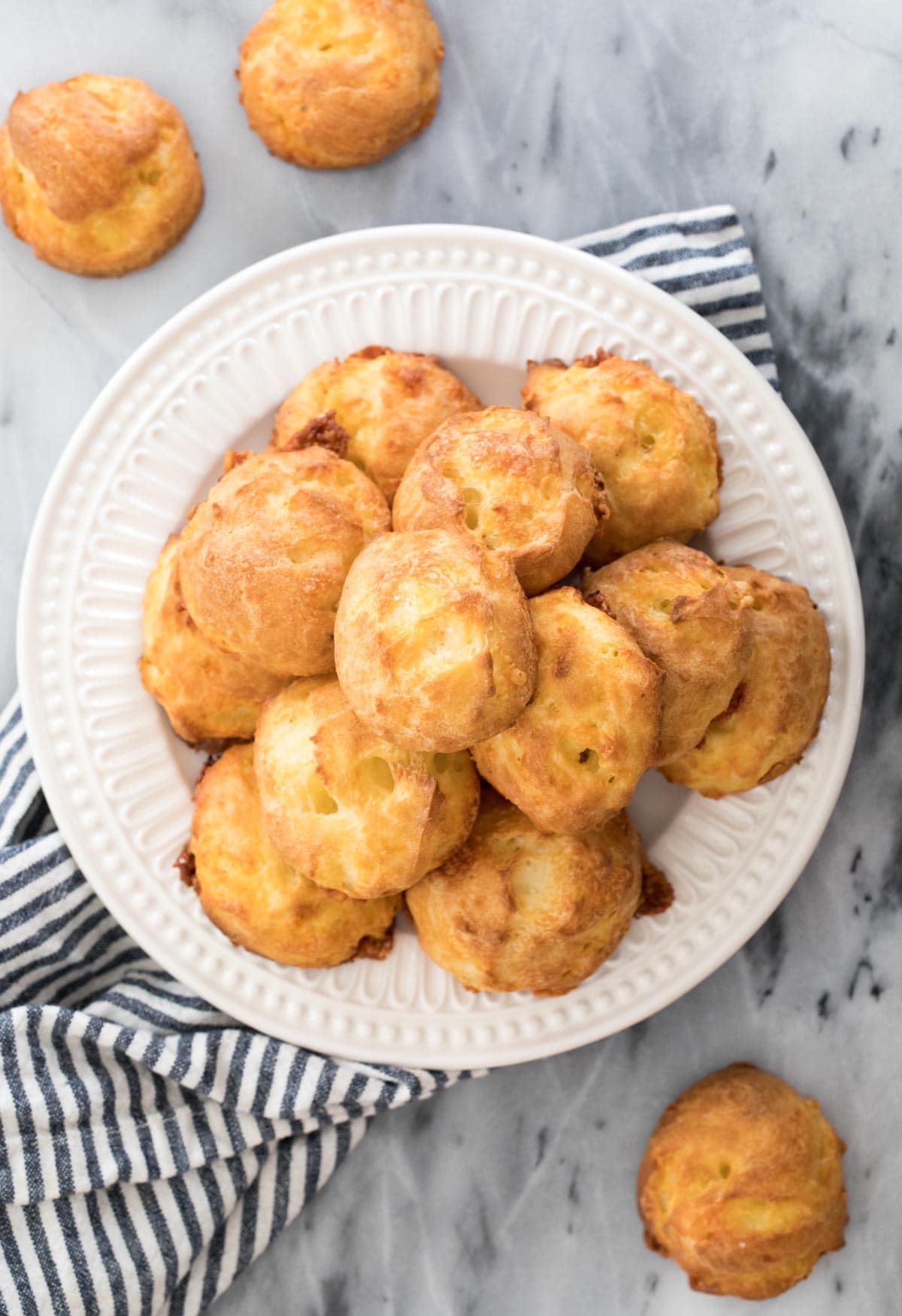 On a roll with the French cuisine this week! First the French onion soup and now these two-bite savory gougères!
The post Gougères (Cheese Puffs) appeared first on Sugar Spun Run.