My homemade Fruit Tart recipe is served on a crisp, slightly crumbly, chocolate-brushed shortbread crust, filled with homemade pastry cream, and decorated with fresh glazed fruit. Recipe includes a how-to video to walk you through all of the steps!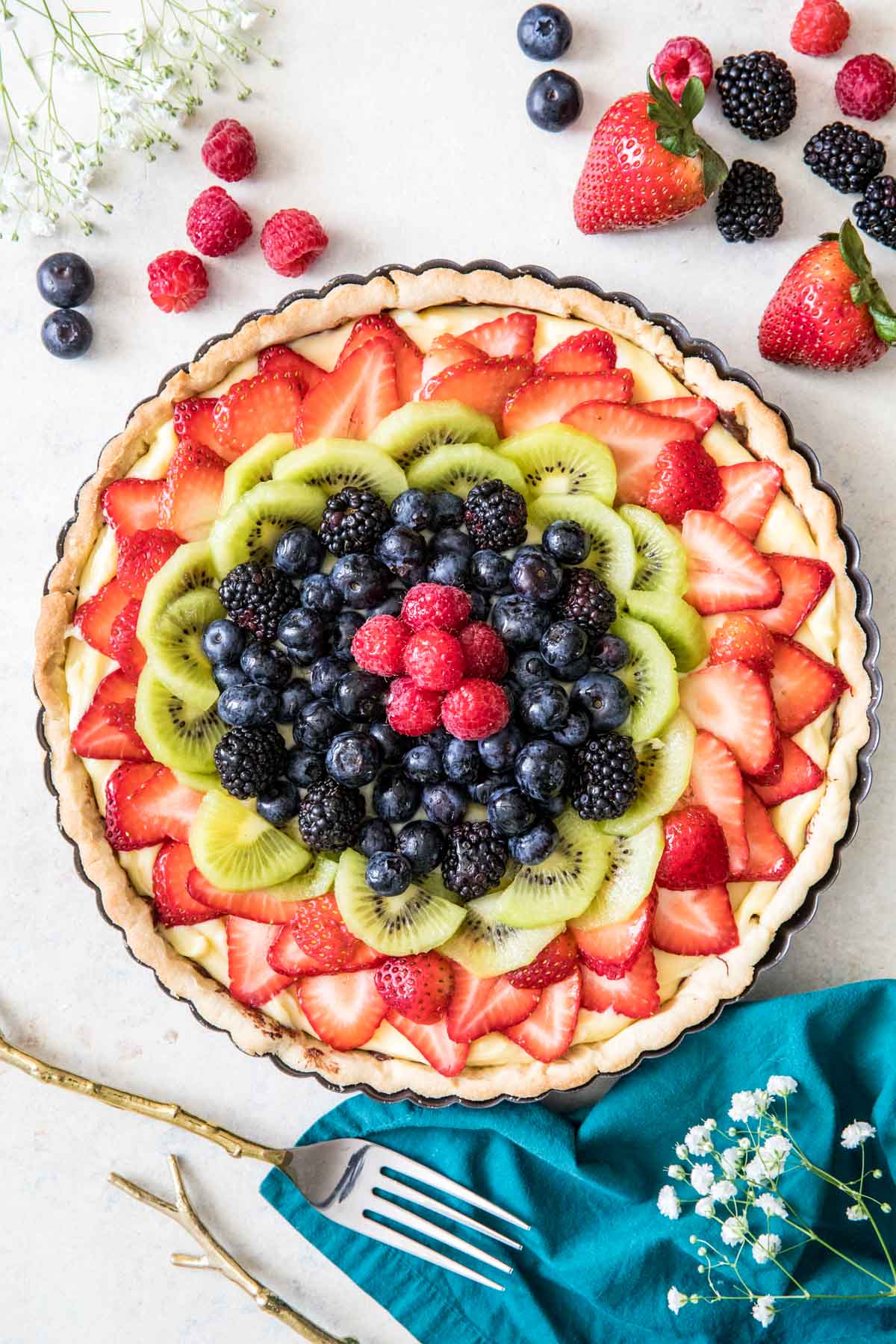 There's not a whole lot of sleep happening in the Sugar Spun Run household right now.
The post Fruit Tart appeared first on Sugar Spun Run.