Today I'm sharing my all-time favorite French Onion Soup! This recipe is simple with only a few ingredients, but we're transforming them into an exquisite, crave-worthy & cozy soup. I'm walking you through all the steps to make sure yours turns out better than anything you can get in a restaurant. Recipe includes a how-to video!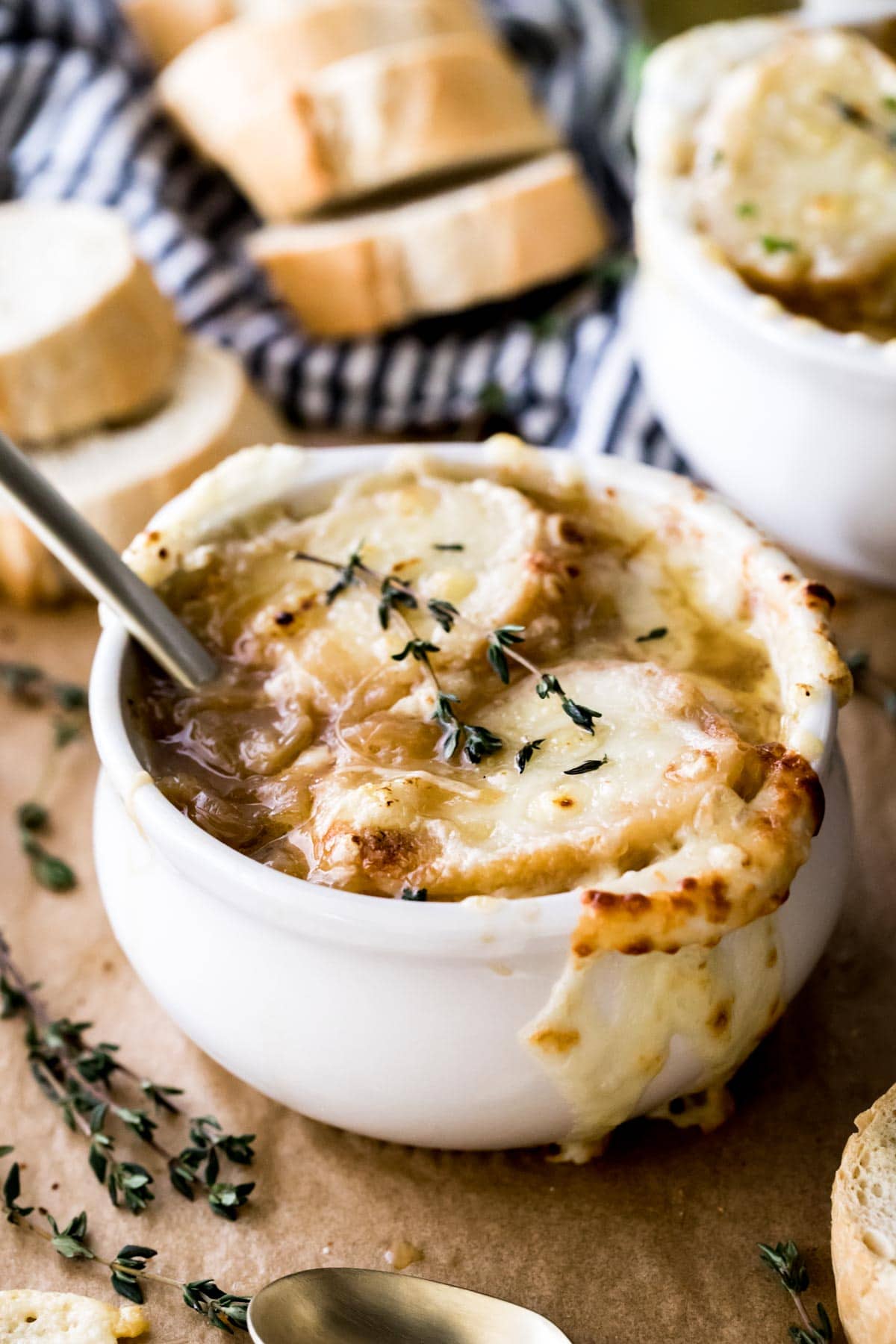 I don't think I could've picked a better day to share this recipe. I don't know what kind of warm weather you might currently be blessed with, but my entire yard is covered in a blanket of snow (and it's still swirling down), I'm curled up under a much warmer blanket beside the fire, it's frigid outside, and I'm craving comfort food. While I wouldn't turn down a bowl any time of year, there really isn't a better way to thaw out after being out in the snow than with a bowl of French onion soup.
The post French Onion Soup appeared first on Sugar Spun Run.