My English muffins recipe totally delivers when it comes to getting those perfect nooks and crannies (no kneading and no special tools required)! This recipe is simple and quick to make (for a yeast dough, anyway!), and is a perfect easy breakfast option! Recipe includes a how-to video!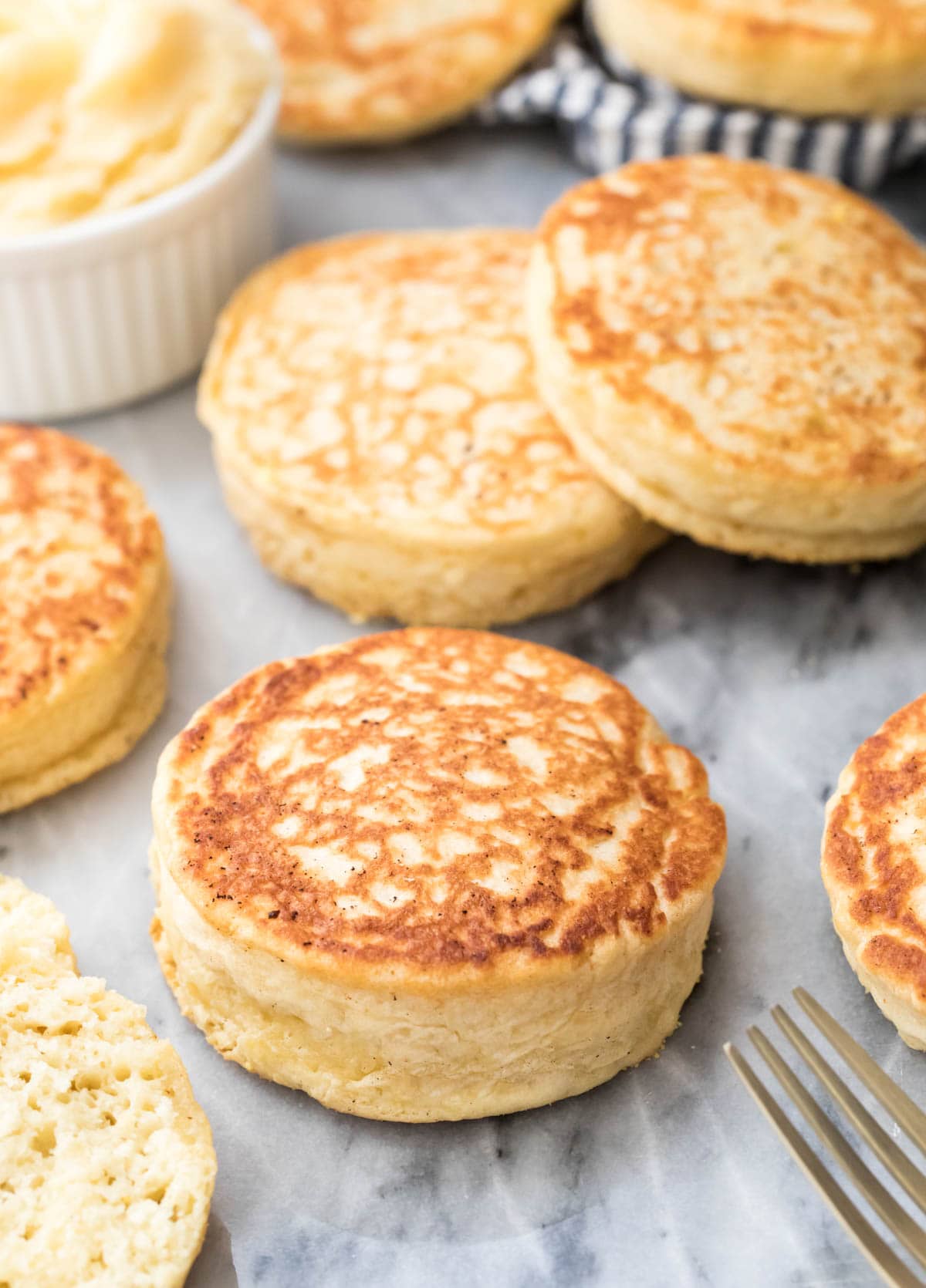 Many English muffin recipes are nothing more than basic bread recipes shaped into discs and cooked on a griddle. This method "works", but the end result falls flat with no nooks, no crannies, and a very bread-y flavor that just doesn't ring true to the classic English muffin. My recipe is so different, so easy, and you'll never want to go back to store-bought after trying these!
The post English Muffins appeared first on Sugar Spun Run.