Crack open a can and make this Coca Cola Cake! Soft, chocolatey cake meets rich, fudgy icing in this classic southern dessert made with a not-so-secret ingredient. Recipe includes a how-to video!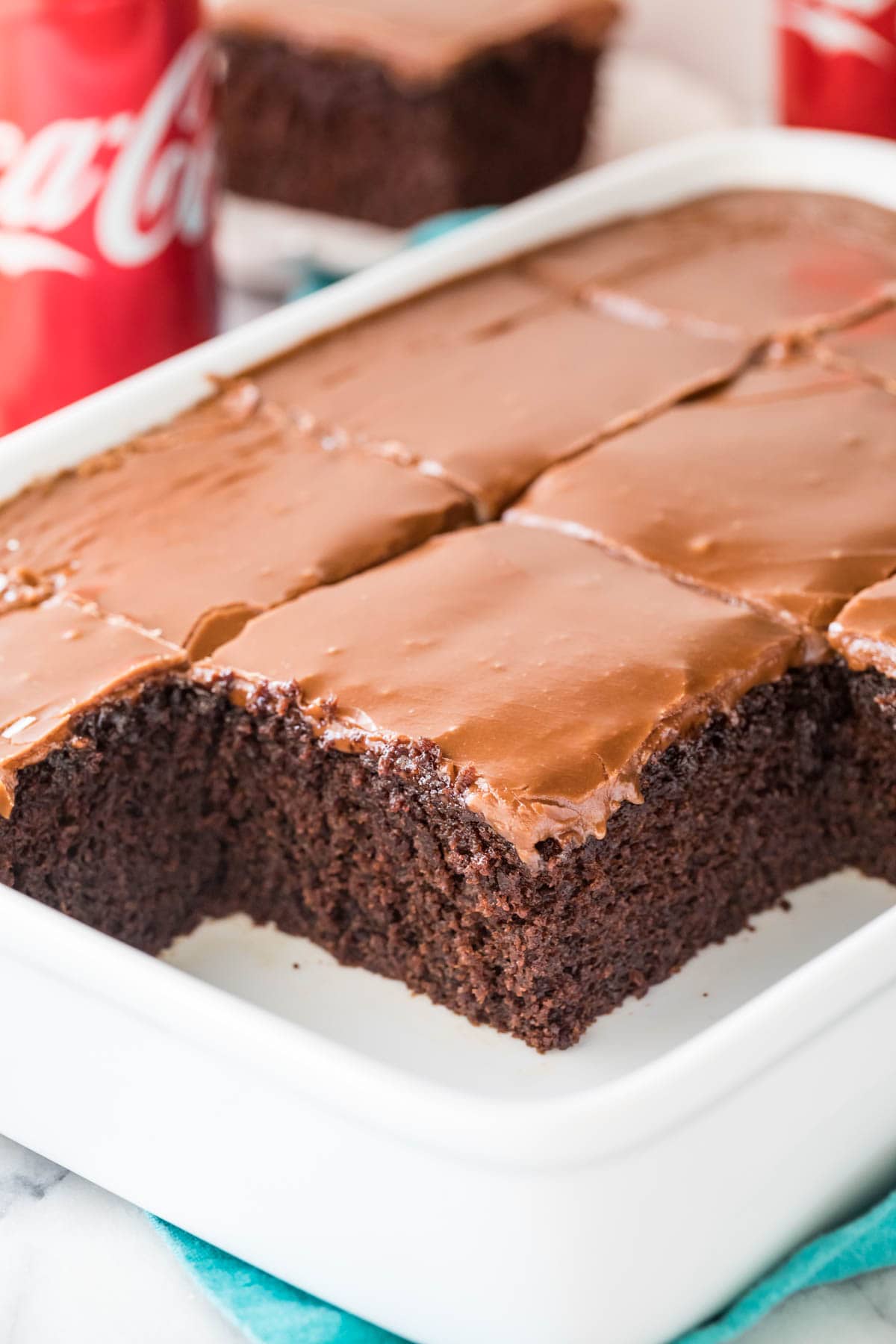 If the idea of pouring soda into cake batter doesn't sit right with you, let me ease your mind. Southerners have been making soda cakes like this Coca Cola Cake since the early 1950s. At that time, busy home bakers loved the versatility of the bubbly beverage; not only did it provide sweetness and moisture, but it also acted as a leavening agent, adding lift and air. Using soda saved time and money, and it made some seriously crowd-pleasing desserts.
The post Coca Cola Cake appeared first on Sugar Spun Run.