My favorite recipe on the blog! This Angel Food Cake recipe uses all-purpose flour (but does includes tips to use cake flour, if you choose). I'm walking you through all the tips and tricks and even include a how-to video so yours comes out perfectly every time!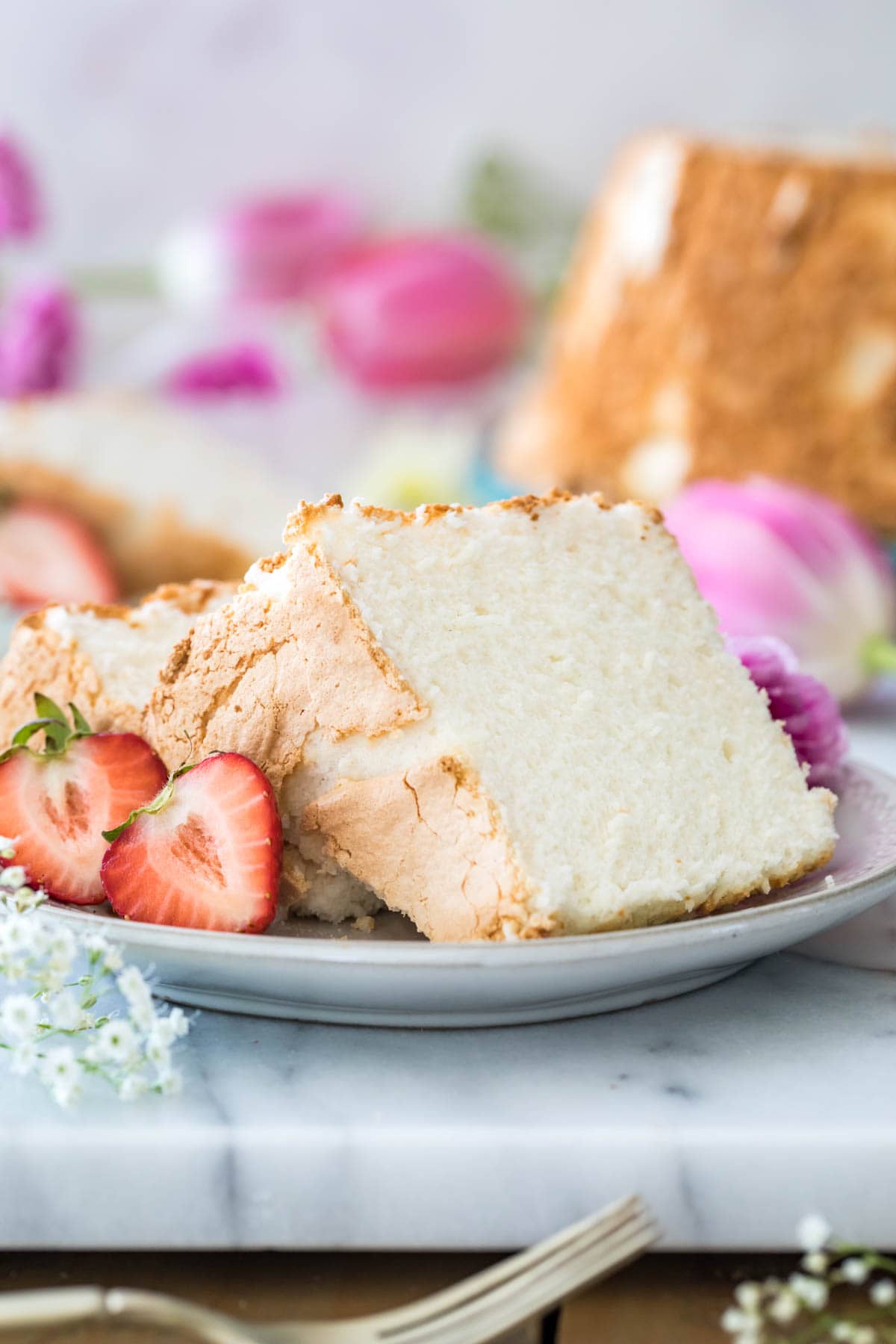 The sweet, snow-white nemesis to my Devil's food cake, this meringue-based beauty of an angel food cake is everything that dark and decadent cake isn't. It's light, fluffy, so airy and delicately vanilla flavored (with a hint of almond!).
The post Angel Food Cake appeared first on Sugar Spun Run.