Alfajores are sweet and simple dulce de leche sandwich cookies made of two buttery cookies filled with a dulce de leche filling. Roll yours in coconut, dust with powdered sugar, drizzle with chocolate, or just enjoy plain like I do! Be sure to check out the how-to video in the post!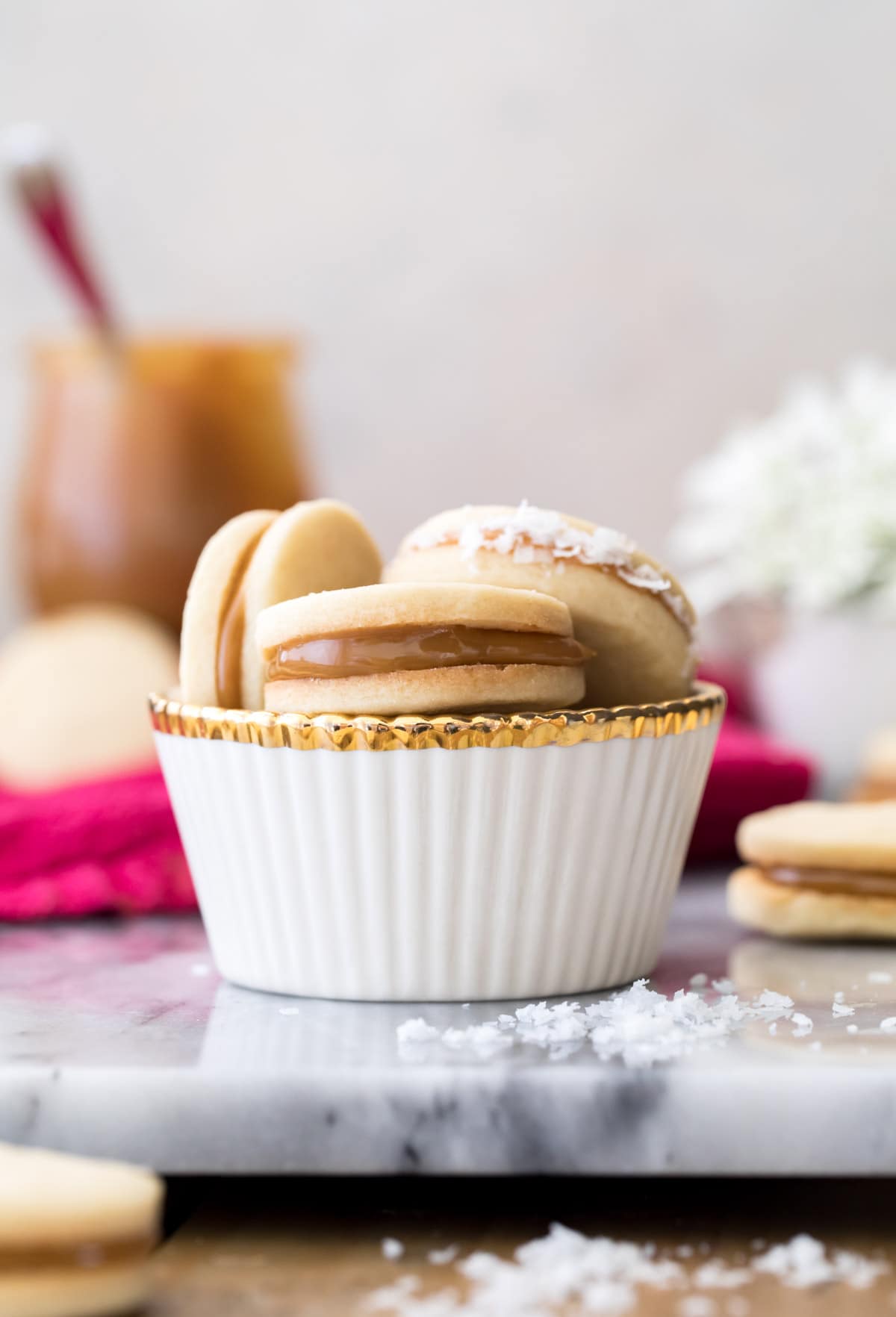 I hope you saved some of that dulce de leche from earlier this week! If not, head to the kitchen and make a batch (make it a double, actually, you'll need it) and then get back here. I'll wait…
The post Alfajores appeared first on Sugar Spun Run.